Marc Marquez looked to be in exceptional form last Sunday at the Grand Prix of the Americas as he made it eight wins at Austin from nine attempts by holding off MotoGP championship protagonists Fabio Quartararo and Pecco Bagnaia.
But while he might have managed to win in fine style, it doesn't mean that he's fully recovered from the almost career-ending injuries he suffered in July 2020 – and certainly doesn't mean that he believes he's in any way ready to return to his old dominating form just yet.
Since returning to MotoGP action earlier this season – but only at the third round of the year as doctors orders kept him in recovery and off the Repsol-coloured Honda for the opening two races in Qatar – it's been a year of ups and downs for the six-time MotoGP champion.
Now twice a race winner, with his Austin victory joining another earlier this season at the Sachsenring, there have also been plenty of down days too, perhaps most notably with four crashes from his 13 starts so far this season – a far cry from his ultra-consistent record of 2019.
That's in large part because while he might have healed up the right humerus bone of his arm, the complications from his botched repair and immediate attempt to return to action mean that he's still far from full fitness.
Undergoing surgery to have the break plated only hours after his crash and then returning to MotoGP days later, the stress of his efforts buckled the titanium plate holding together his arm.
It caused further trauma in the process, including interfering with the nerves of his arm, and things were complicated even further again when multiple surgeries caused him to contract an infection in the bone, necessitating a graft from his pelvis.
What all that pain meant was months of not just riding a MotoGP bike but of not using the arm at all as it healed, leaving him even now with substantial (and visible) muscle weakness on his right side. And, when asked by The Race following his win last weekend what exactly his injury situation is, he conceded that there's still a long way to go.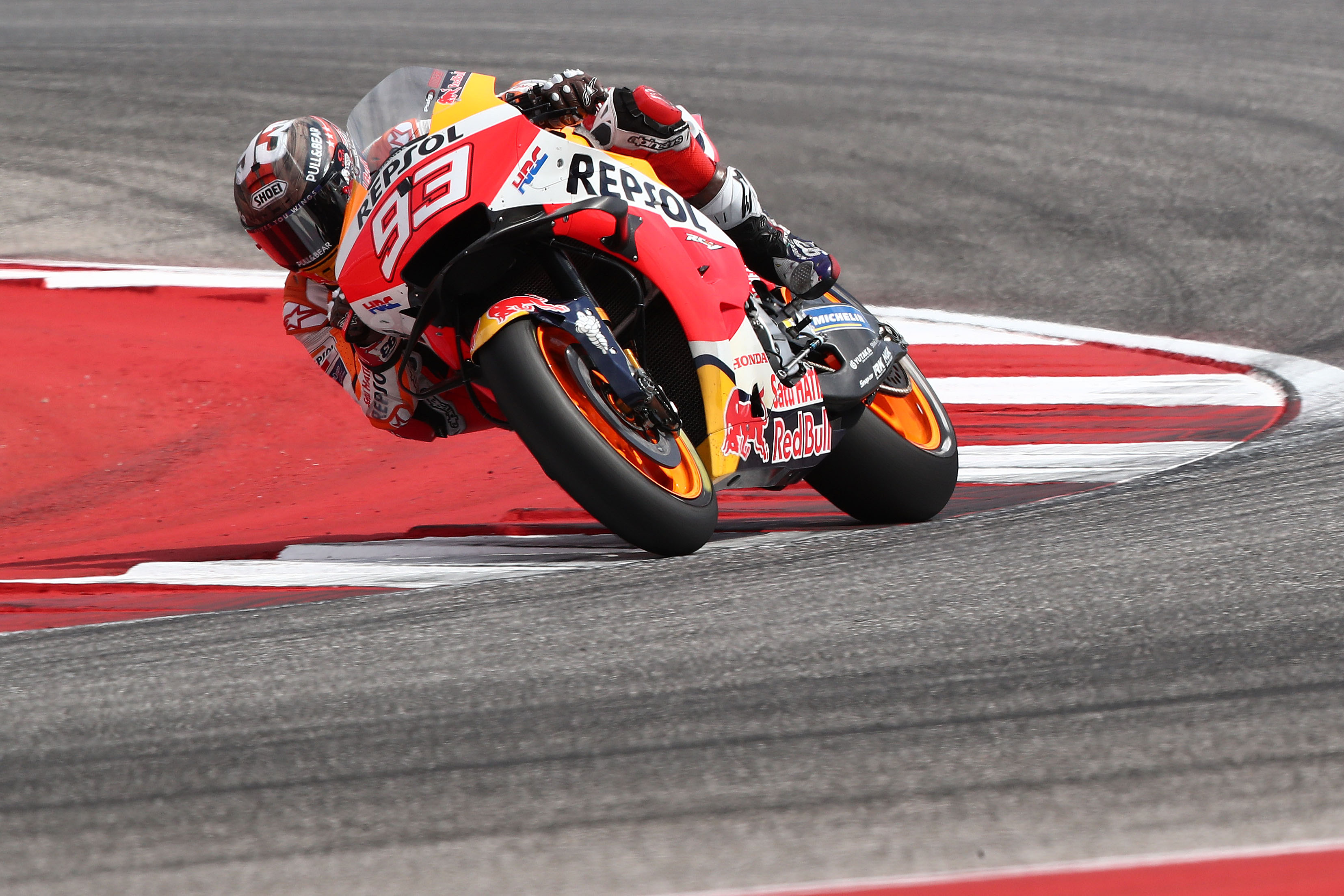 "I don't know where it is exactly," he said when asked what the current level of fitness is in his right arm. "But in some movements it's far from the left arm.
"It's true that every time, step by step, I'm able to keep my position more on the brake point – but from the brake point to going into the corner I still don't feel comfortable, like I always did, and I can't slide the bike and turn. That was one of my strong points, but now I go in like the others. I go in, but not well.
"It's still far and I still have some limitations there, but I'm able to ride the bike. This weekend, for example, I told my mechanics in the box 'this weekend don't ask about the arm, and I'll just do my best'.
"When on Saturday I didn't feel well, I didn't try to force it. But here I had the chance, because here I had the speed – and in some circuits, I don't have that speed. Even trying to push, I'm far from these two guys [Quartararo and Bagnaia] because they are riding very well. I'm looking forward to the winter!"
Speaking to Spanish publication AS after the COTA win, crew chief Santi Hernandez took a similar line on Marquez's recovery – stressing that his rider has not been "stuck in his recovery", as some may have concluded, but acknowledging that the process has been gradual and "slow".
Previously admitting that he's been working to adapt his riding style to suit his current physical condition, Marquez has not found it to be an easy job so far – and it is one which has thrown up unusual consequences as he attempts to pilot the RC213V in a new manner.
"At the moment where we're working the most is to use the rear tyre well," he explained. "I cannot find the potential of a new tyre – but then the tyre doesn't drop. I've more or less got the same grip with a new tyre as an old one.
"For that reason, I keep very constant during race pace. But it's not the way to be fast. I prefer to have initial grip and then manage it.
"The bike is working not bad. In some circuits, we still have some problems, but it's working not bad and every time it's a little better.
"Even riding in an unnatural way, I'm able to be fast."