There is still "massive further potential" in 2021 IndyCar champion Alex Palou, according to ex-Ferrari Formula 1 engineer and now president of Honda Performance Development David Salters.
Chip Ganassi Racing driver Palou gave Honda its second IndyCar drivers' title in a row this year, while Helio Castroneves only narrowly pipped him to scoring the marque's second consecutive Indianapolis 500 win. It's now won the last four IndyCar manufacturers' titles up against sole rival Chevrolet.
Salters has worked for HPD since leaving Ferrari's F1 engine programme in 2015 and 2021 marked his first full season in charge of Honda's American motorsport arm, where the firm also won its first ever 24 Hours of Daytona in sportscar racing to go along with its second IndyCar title/Indy 500 double in a row following Scott Dixon's title and Takuma Sato's 500 win in 2020.
Unlike in F1 where teams have their own simulators, Honda and Chevrolet provide IndyCar's major sims and this gives people like Salters the chance to see drivers from across Honda's portfolio in action.
On an upcoming episode of The Race IndyCar Podcast, Salters was asked what had impressed him about Palou – who had also raced with Honda power in his rookie campaign with Dale Coyne in 2020.
"There's a few things, he's superfast, obviously," says Salters.
"But then these days looking at the top class drivers and how they go about their business, their method, you can see that in the simulator, there's a methodical way of understanding how the car is behaving, improving the performance.
"The champions are the ones that are probably best at that. A lot of them have the speed but then there's that extra mental capacity that goes into being a champion.
"I've been lucky enough to see it in different areas and after a little while – I'm not precocious enough to say you can spot it – but you can notice it at a certain point when it becomes really obvious.
"Speed is king but there's this extra mental capacity, bandwidth to do extra stuff while being really fast.
"You want the car to be as good as it can, but at a certain point you have to also adapt to the car and the champions seem to have a way of doing that mentally. Alex has got all that.
"Even last year when he was in the simulator that became obvious to be honest.
"Hats off to him, there's massive further potential there I think. Just looking at how the guy works, it's not a surprise what he's achieved."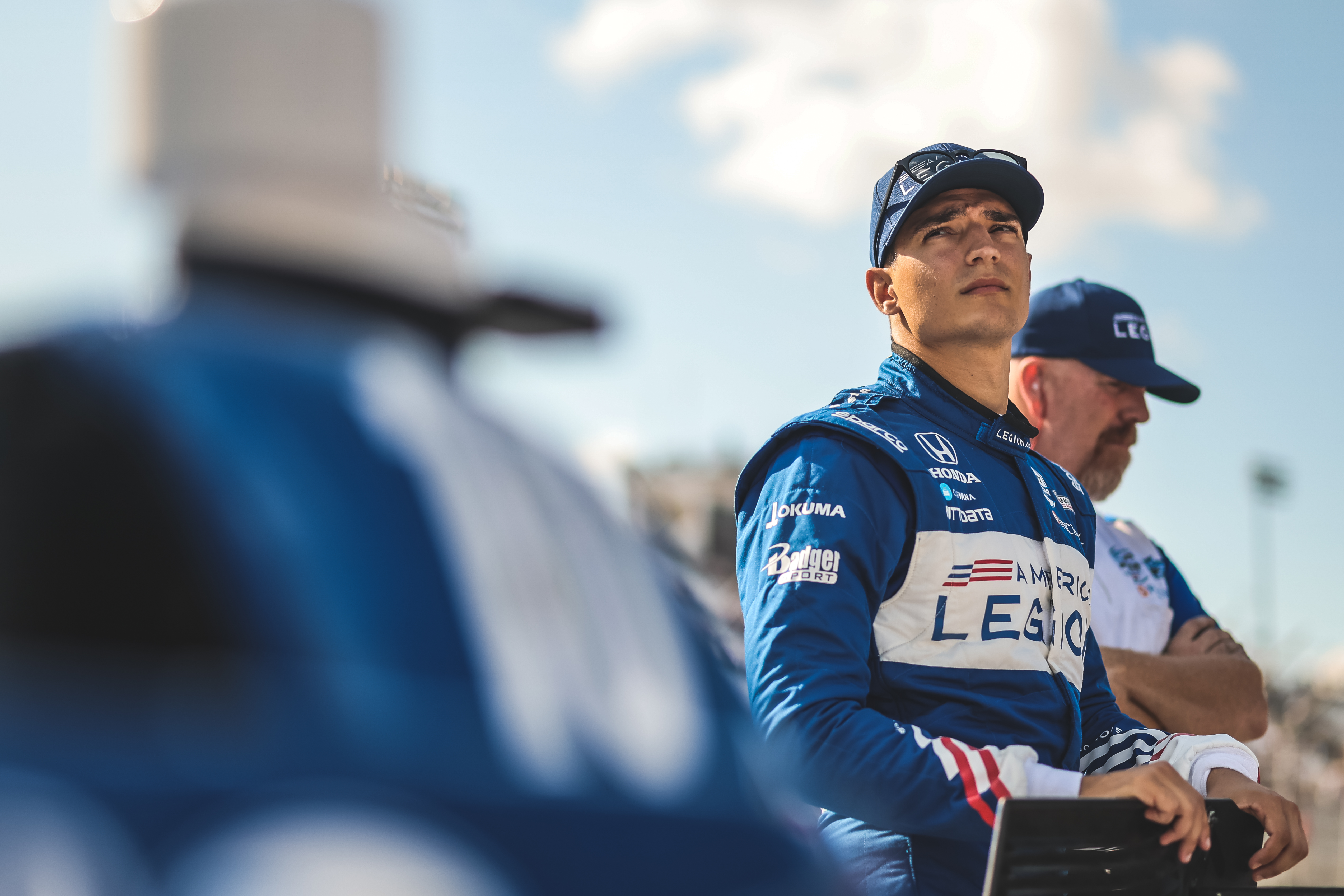 Palou held the championship lead for most of the season, but a lingering pre-season issue threatened to derail the campaign.
During winter testing Palou had lost an engine to a mechanical failure. As IndyCar had deemed the season had started at this point as testing was underway, it meant he had already lost one of the permitted four engines – down from five pre-pandemic – before he'd even started a race.
That meant he would almost definitely have to take an extra engine at some point and take a six-place penalty on a road course or a nine-place penalty on an oval.
Unfortunately for Palou, he got both. He lost an engine in a qualifying crash at the Indy 500 which led to a penalty for Detroit, before an issue in a test at Portland in July led to a Nashville penalty.
Then, another failure at the Indianapolis GP round led to a nine-place drop at the Gateway oval.
"Keeps us excited and on our toes!" said Salters on the issues Palou faced.
"Obviously if it's going to go wrong, it's going to go wrong with the champion!
"Us and Chevy are pushing each other hard, there's no place to hide here and for the teams there's no place to hide. So you've got to put it all on the table.
"We do a lot of durability work, quality work, but occasionally it catches you out.
"I was lucky enough to be involved in Formula 1 but you're running two cars [there].
"We're running 14-15 cars now on average and trying to sort the quality stuff out for all that, it's a whole science in itself effectively.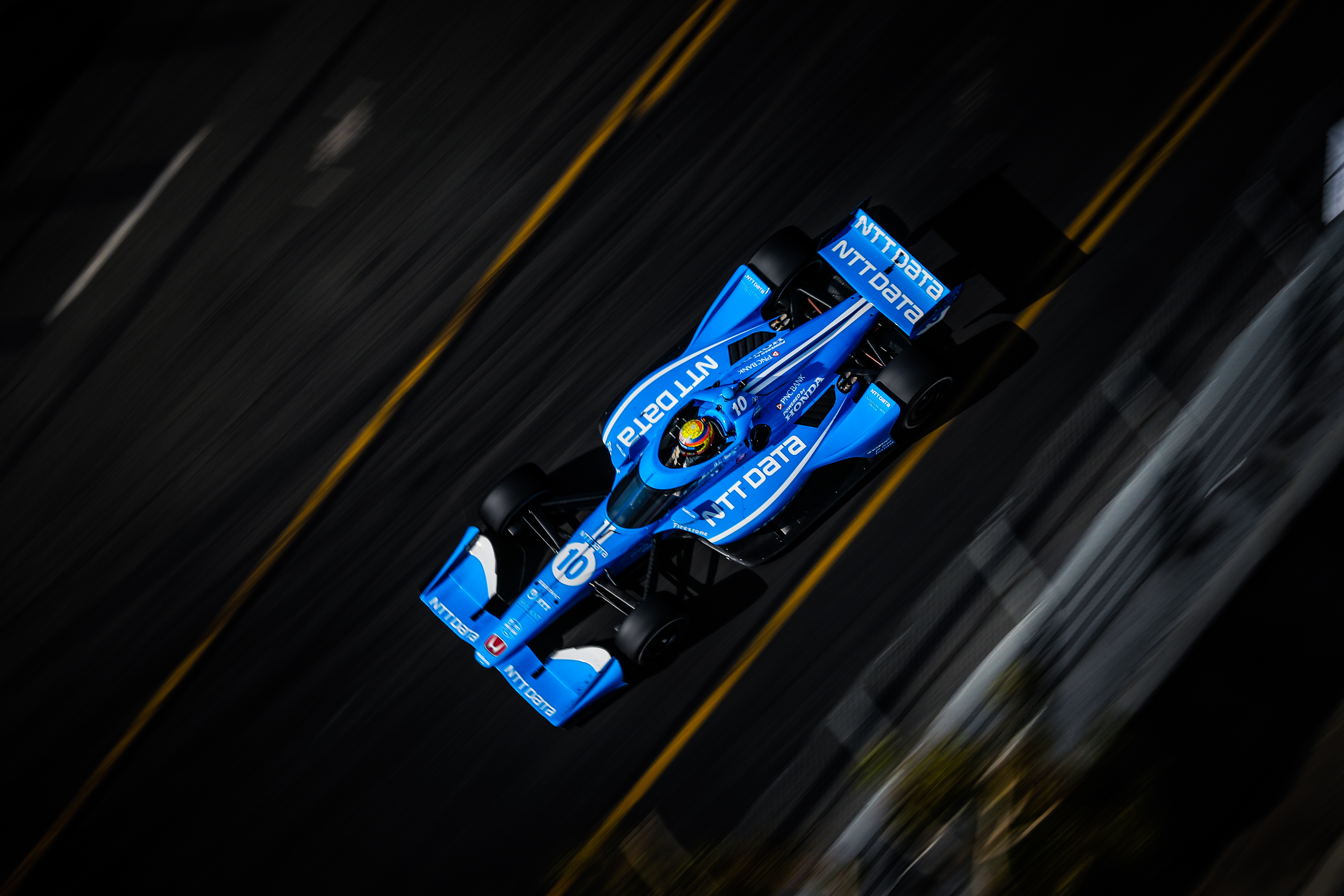 "Occasionally you might just have a mistake or something.
"We made Alex's life a bit more exciting than he would have hoped for I think, partway through the season, but anyway we got over it and these things happen.
"It's not good and that's my fault effectively, I'm responsible for that stuff fundamentally. So then [you have to ask] OK, what are we going to do about it? And you knuckle down and sort some stuff out."
Salters joins the upcoming episode of The Race IndyCar Podcast to discuss the 2021 season, where the IndyCar engine manufacturers can make a difference given the stagnant engine rules cycle, and also more on his own journey through F1 to IndyCar, Romain Grosjean's impact and how the Indy 500 is even better to be a part of than the Italian Grand Prix with Ferrari.